Different designs of kurti neck patterns make your kurti look interesting. Out of the different design ideas and patterns, we have compiled this catalogue where you will see the latest and trendy design of  kurti neck designs. These designs are ideal for salwar kameez kurtis kurta and so on. The best thing that you can do with your kurti is to style it in a nice pattern with beautiful designs. These kurti neck designs are ideal for women, who would like to try these designs for office wear kurta, professional kurta, and college kurta, daily wear kurta or even the casual or festive kurtas. These kurti designs are trendy and fashionable not because they look amazing but they are quite in trend currently.
Latest Kurti Neck Patterns and Design Images (2022)
1. Floral Pattern Kurti Neck Idea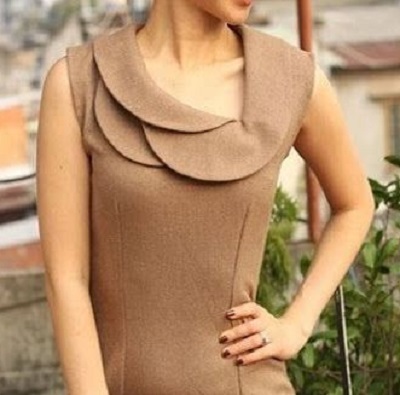 In this kurti design, the neckline is not round but it is more like a symmetrical which has multiple rows and apps that give the appearance of a floral shaped. It looks really beautiful because of the fact that it is designed in a way to give your kurti a western look.
2. Stylish Cut Kurti Neck Design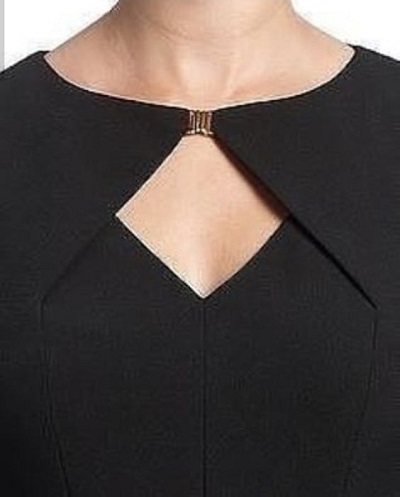 The kurti has a high round neck and a rhombus cut underneath it. It is more like the regular keyhole neck designs, which are very popular. The pattern it is a western looking kurti design for women.
3. Shirt Collar Westernized Kurti Neck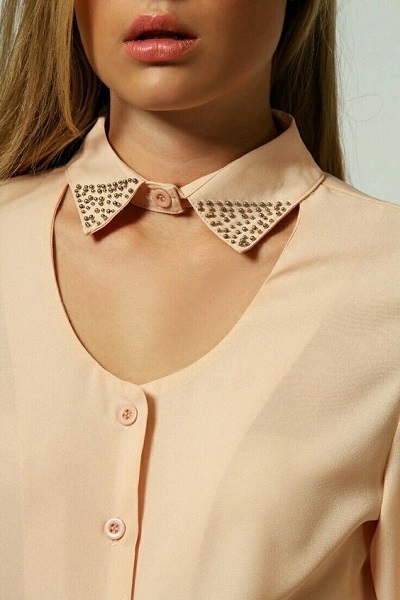 This is a shirt collared kurti because of the fact that it is a it gives a very Western and modern look. For younger girl who would love to explore and wear kurtis which are more on the Indo Western fusion side can definitely try this. It has got a collar and under the collar, there is the round skirt which is more like the regular neckline. There is this collar that comes on the front part which gives it a lovely look.
4. Stylish Blue Flap Pattern Kurti Neck Design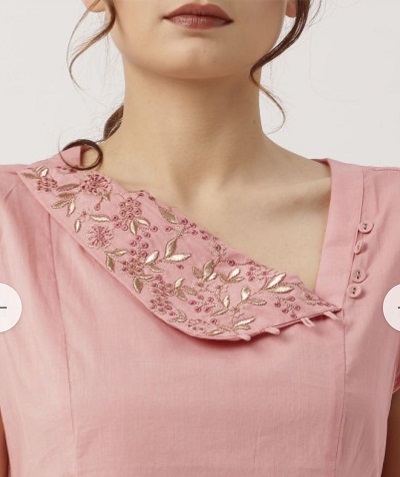 When you talk about the stylish and latest neck designs for the kurtis, this kurti design has beautiful embroidery pattern and the flap that is facing the front part of the kurti.  Additionally, there are buttons and loops provided that can actually be used to button up the flap on the inside. This is a beautiful neckline for the Kurti pattern which we simply like a lot. It is fascinating and beautiful to look at with the pleasant Aura.
5. Shirt Collar V Neckline Long Kurti Design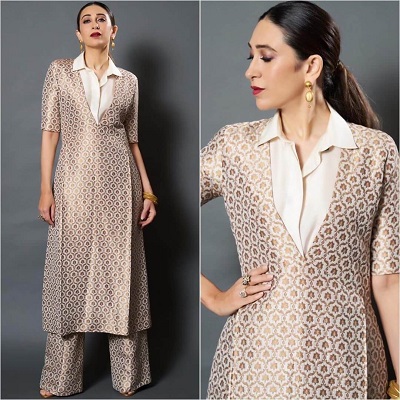 This is a designer kurti and of course when Bollywood celebrities sport such a dress then it is going to be really popular. This is a kurti wear in an overlapping pattern of a v neck kurti has been given and under shirt which creates a gorgeous look. Undoubtedly, it is a highly Indo Western kind of dress which is suitable for Indian women who would love to explore kurtis with a twist.
6. V Neck designer Kurti Neck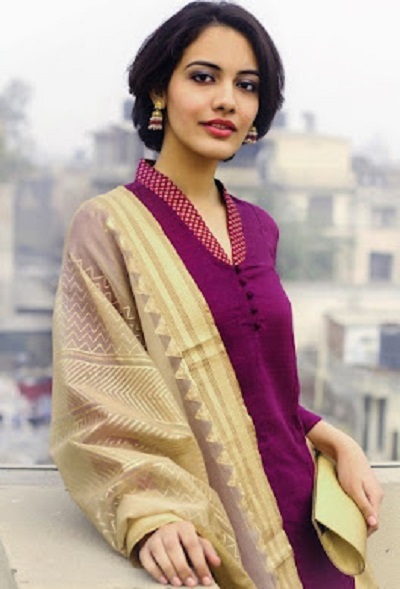 This is yet another design for the extraordinarily patterned kurtis for women. The collar flap at the back of the neck adds length to the neck and slimming look.
7. Fit and Flare Kurti Neck Idea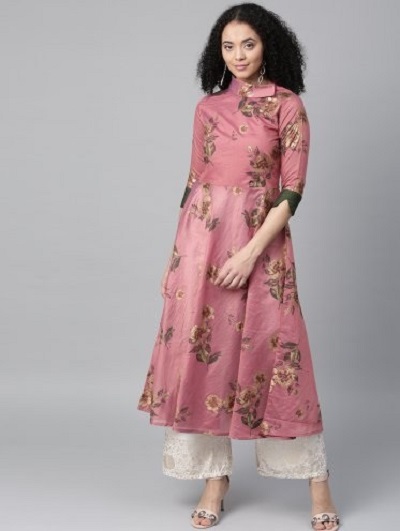 Another thing that Indian women can do is to try the fit and flare Kurti neckline pattern. This design is beautiful mainly because of the fact that it is western and quite modern looking.
8. Jacket Lapel Kurti Neck Design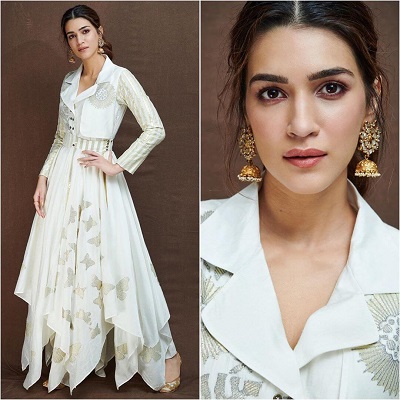 This is a regular hemline long kurta resembles that of a jacket or a coat collar. This design here has the gorgeous pattern in which the collared lapel is used to create the neck. It is in fact, very popular in the current kurti designs which are for parties and functions.
9. Keyhole Neckline Kurti Design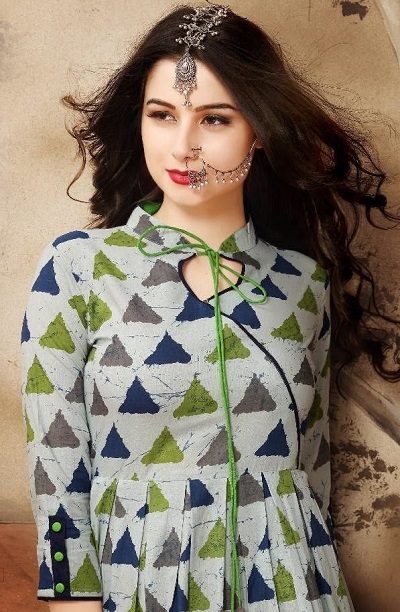 Made with the angrakha pattern this printed kurti is quite charming. It has a pattern where in a stand collar has two strings that are tied to create a keyhole pattern. We liked this design a lot because of the simplicity and the pleasant look it adds to the entire attire.
10. Stand Collar Angrakha Pattern Kurti Design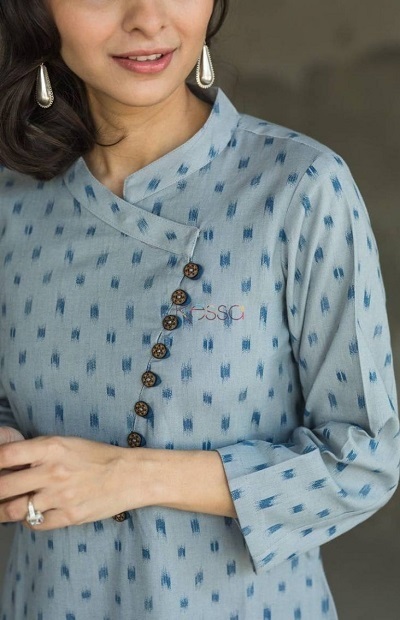 The stand collar of this kurtis on a printed cotton fabric is ideal for office and formal functions. It has angrakha pattern and there in the side buttons are given. The wooden buttons yet add another charming look to this beautiful formal kurta. You can also try this kurta for your office as well as for the college.
11. Dropped Angrakha Placket Style Kurti Neck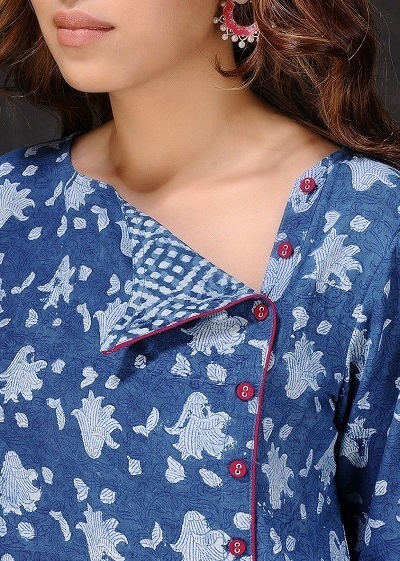 With this kurti design you can wear it in two ways, there is this flap that comes out when you unbutton it. And it can also be used by buttoning up the flap all the way up. It is done on a printed kurti and is quite attractive to look at.
12. Petar pan Collar Kurti Neckline Design
Peter Pan collar is indeed one of the best and most popular collar designs that have been seen in the clothing for women and kids. Peter Pan collar kurtis are gaining a lot of traction among the younger women. It looks beautiful and quite Western. The modern looking neckline idea is for women who would love to try such designs.
13. Stand Collar Multiple Keyhole Neck Idea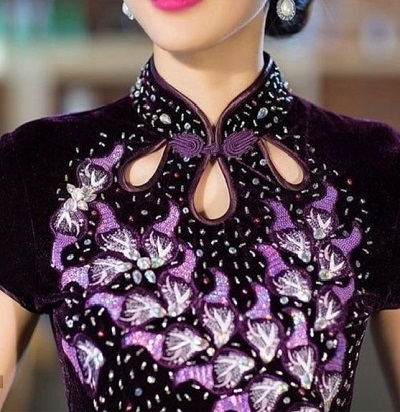 The velvet heavy embroidered fabric this kurti has multiple keyhole pattern. The stand collar neckline is yet another thing that makes it quite sophisticated and formal. Made on a wine velvet fabric this kurti neckline is not only beautiful to look at what is quite fascinating and extraordinarily made.
14. Double Keyhole Pleated Kurti Neck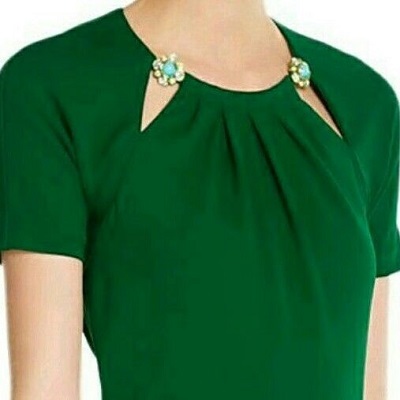 In this green kurti, the round neckline has double keyhole type of notch pattern on both sides and the pleats in the middle part. The kurti also has two jewelery embellishments added which gives it a beautiful look. Additionally, the kurti neckline is suitable for women who would love to have stylish and modern neckline for the kurtis.
15. Stand Collar Halter Style Kurti Neck Idea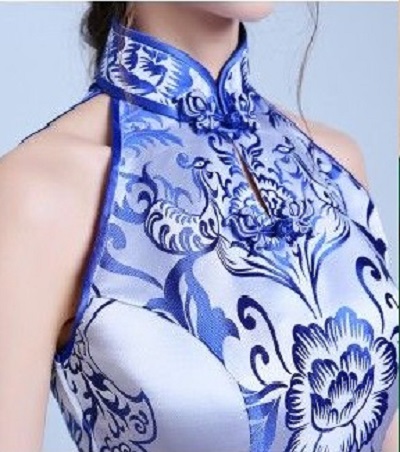 The Stand collar with the Halter pattern on this princess cut kurti is quite fascinating. It is more like the Chinese style dresses and traditional attire. In Indian wear as well, this neckline looks beautiful and amazing. To try this style of kurti for different occasions and functions, it can be mixed and matched.
16. Pearl and Button Work Kurti Neck
17. Round Neck With Notch Kurti Design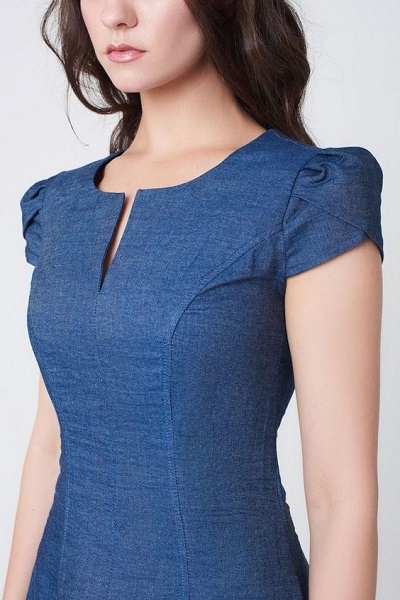 18. Stylish Embellished Kurti Collar Neckline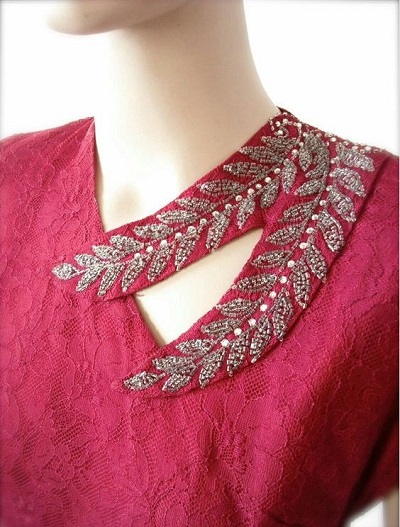 19. Cutwork Inspired Velvet Kurti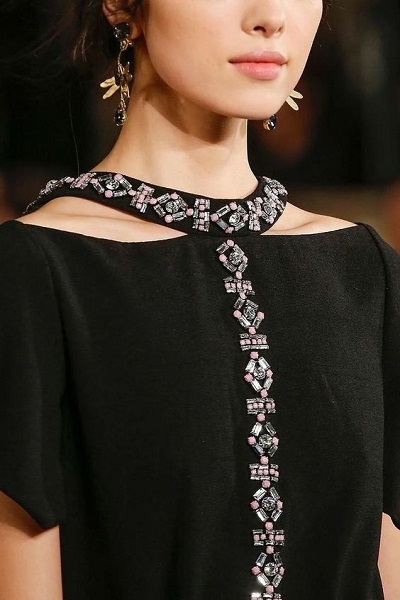 20. Kurti Neck Designer Pattern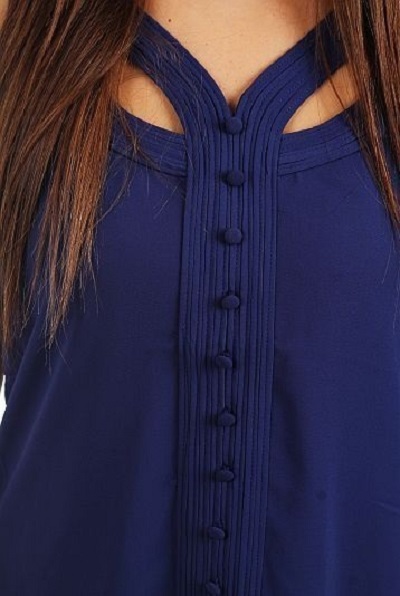 21. Floral Cutwork Inspired Kurti Neck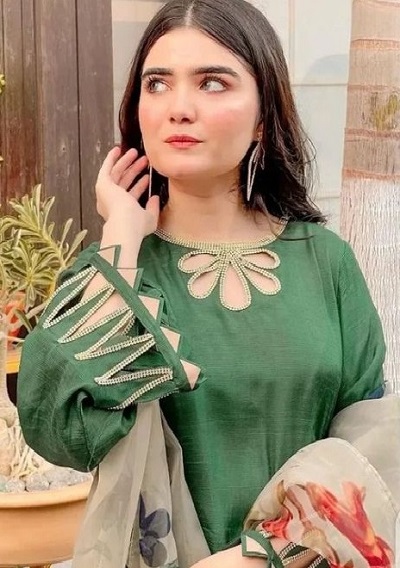 22. Designer Stand Collar Kurti Neck
23. Patchwork And Shrug Inspired Kurti Neck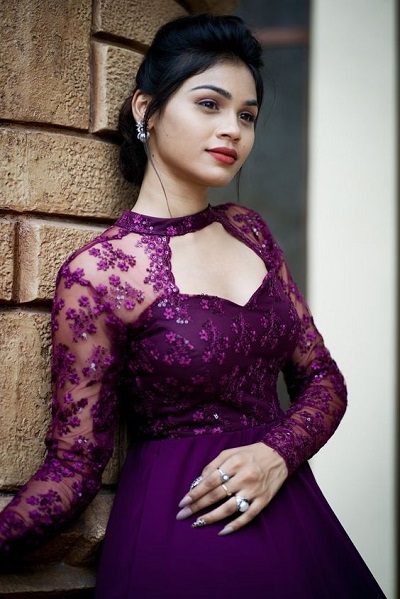 24. Stylish Net Fabric High Neck Kurti Neck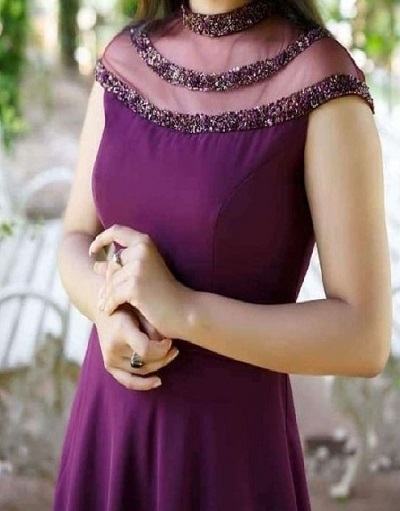 25. Turtleneck Inspired Kurti Neck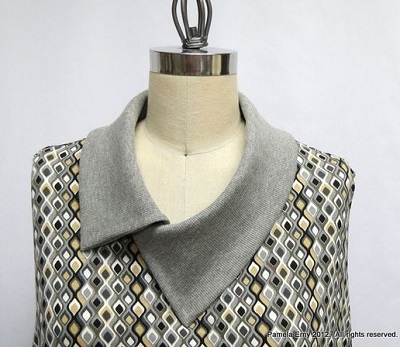 26. Embellished Shirt Collar Pleated Kurti Neckline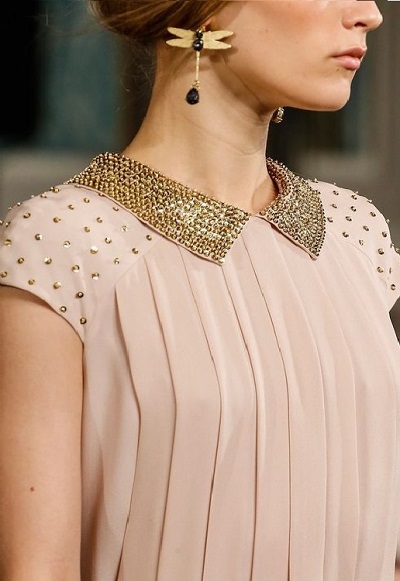 27. Designer Solid Pleated Kurti Style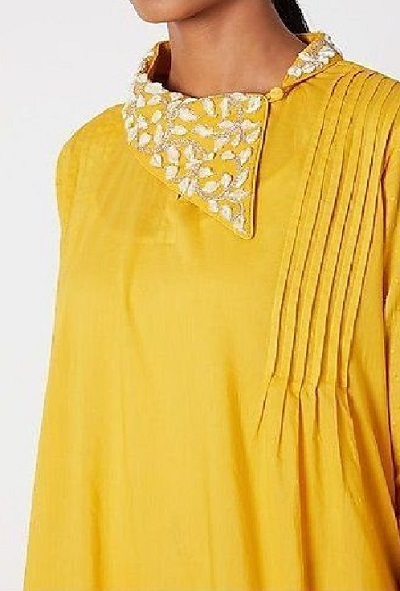 28. Front Collar Flap Round Neck Kurti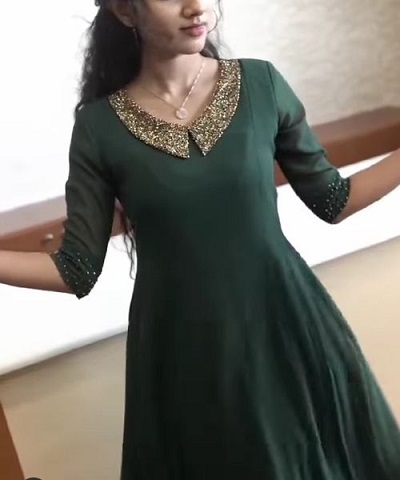 29. Chikankari Work Kurti Stand Collar Design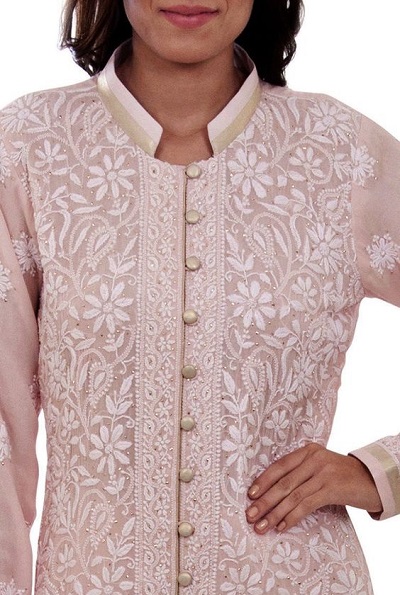 30. Stylish Shrug Inspired Kurti Neck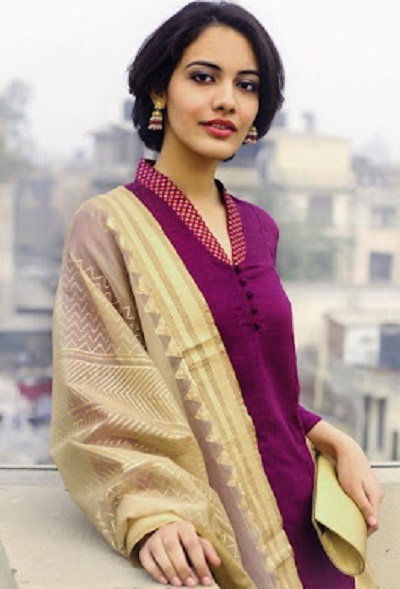 31. Multiple Loop And Button Inspired Kurti Neckline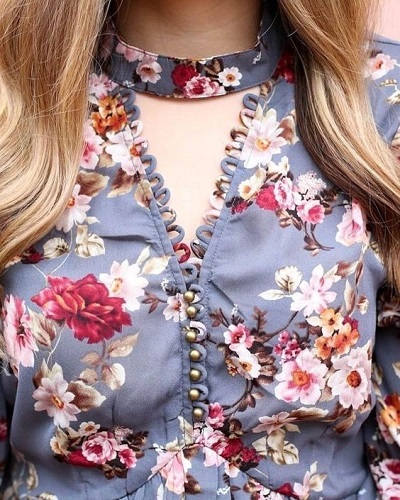 32. Round Cutwork Kurti Neck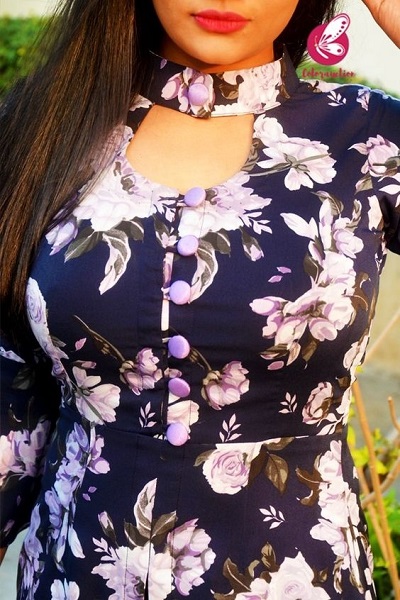 33. Jacket Style Kurti Neck Design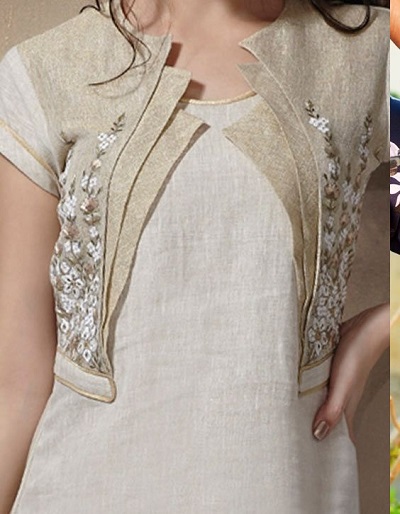 34. Pleat And Keyhole Work Kurti Neckline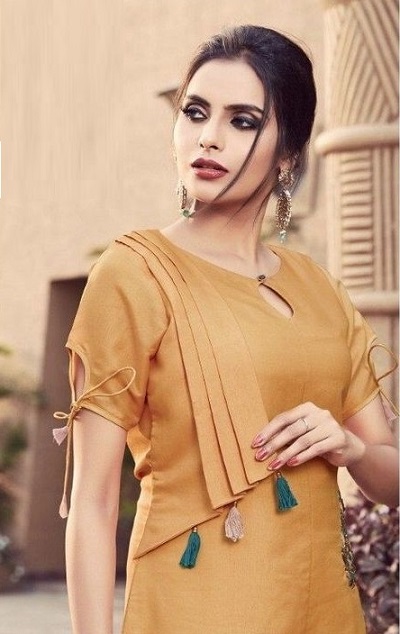 35. Stand Collar Multiple Pleat Kurti Neck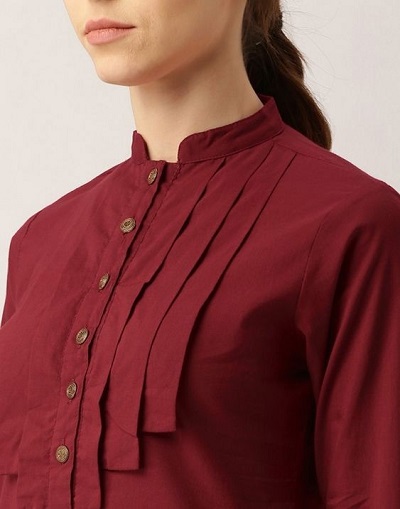 36. Patchwork Button Placket Kurti Neck Design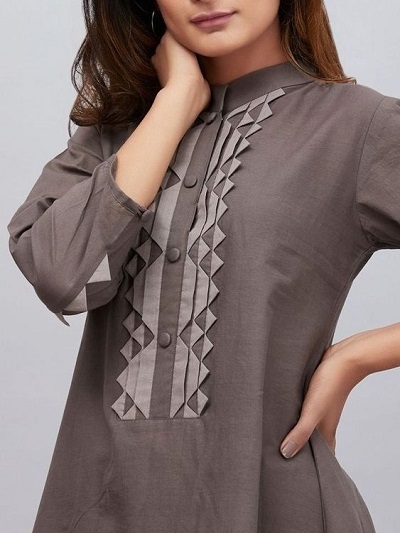 37. Zipper Style Kurti Neck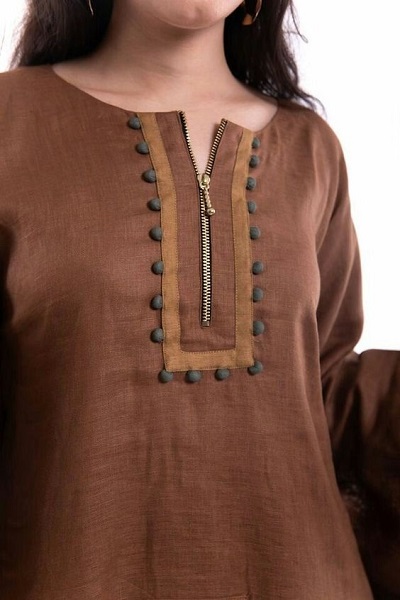 38. Pleat and Pin Tucks Stand Collar Kurti Neck
39. Mandarin Collar Kurti With Buttons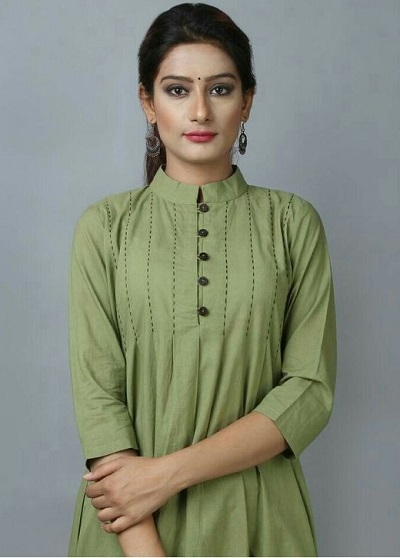 40. Stylish Pintucks Long High Neck Kurti Neck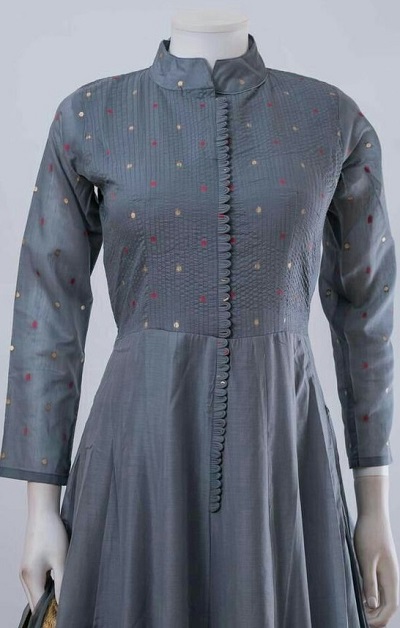 41. Designer Chikankari Work Kurti Neck
42. Rounded Notch Kurti Neck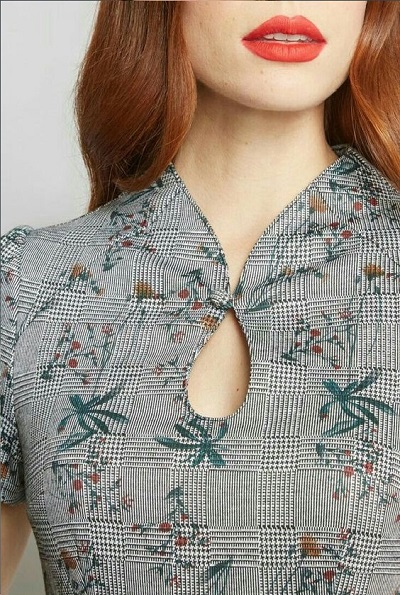 43. Designer High Stand Collar Kurti Neck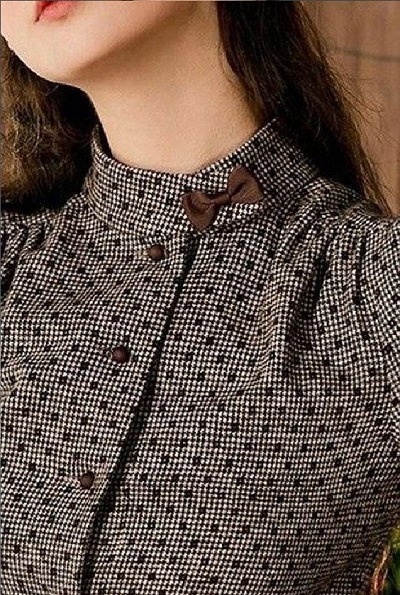 44. Kimono Style Half Collar Kurti Neck Design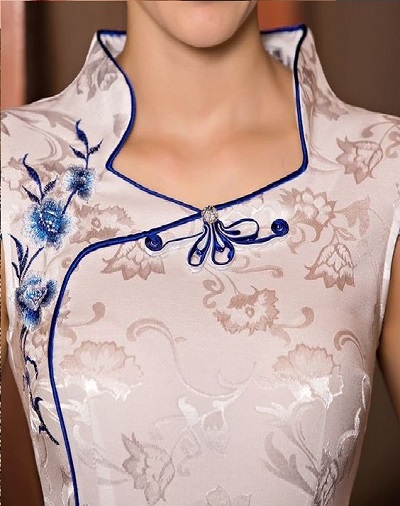 45. Chinese Half Collar Inspired Kurti Design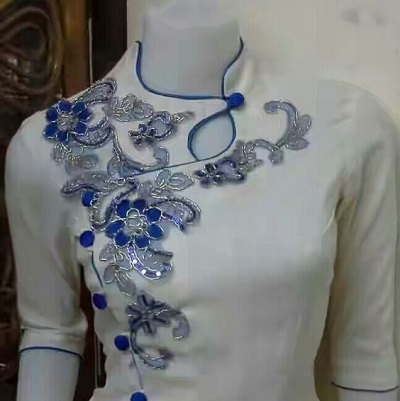 46. Cascading Ruffle Kurti Round Neck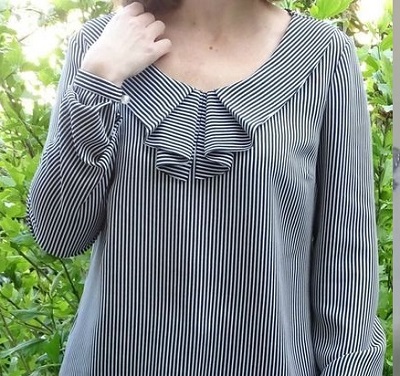 47. Side Keyhole Cutwork Embroidery Kurta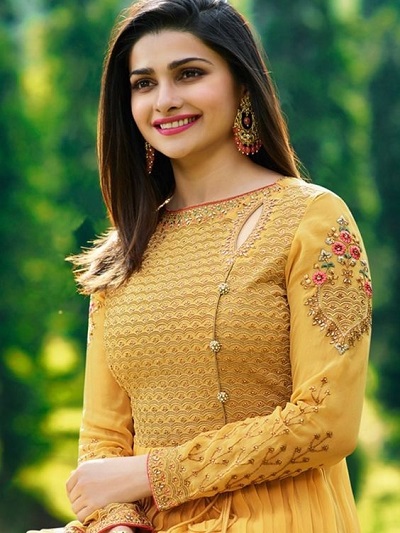 48. Designer Cutwork Kurti Pattern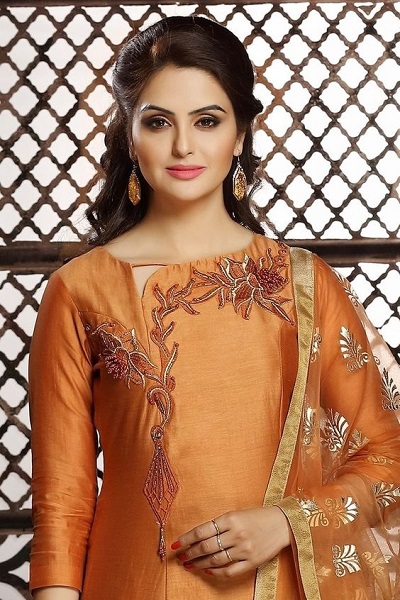 49. Side Button Placket Kurti Design
50. Yoke Pleat Work Kurti Pattern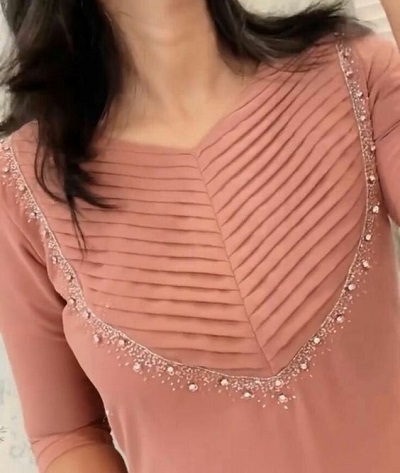 51. Embellished Pleated Kurti Design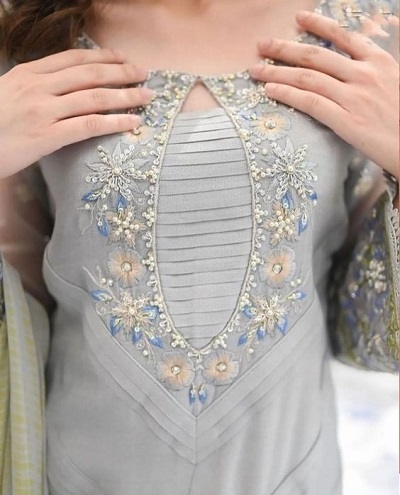 52. Designer Embroidered Keyhole Neck Design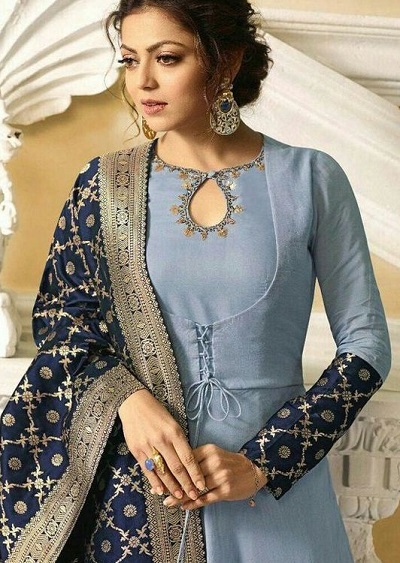 53. Yoke Pattern Bhandhej Kurti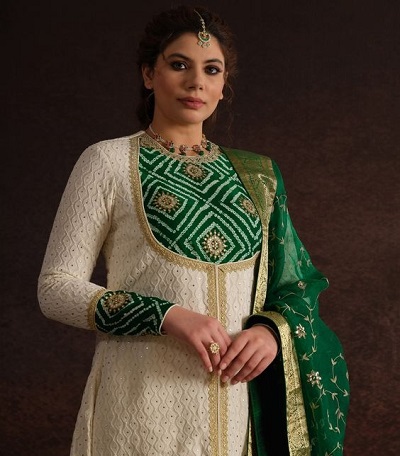 54. Jacket Style Embroidered Kurti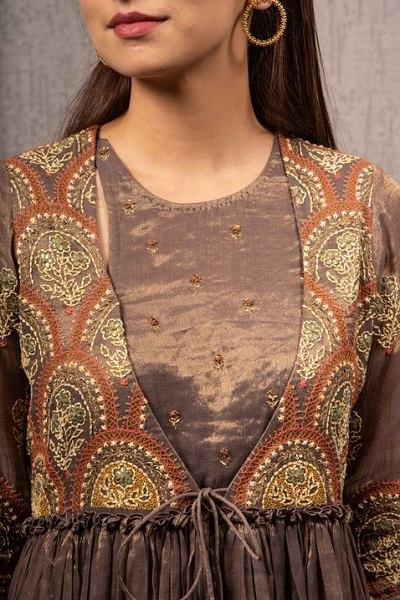 55. Square Yoke Neckline Design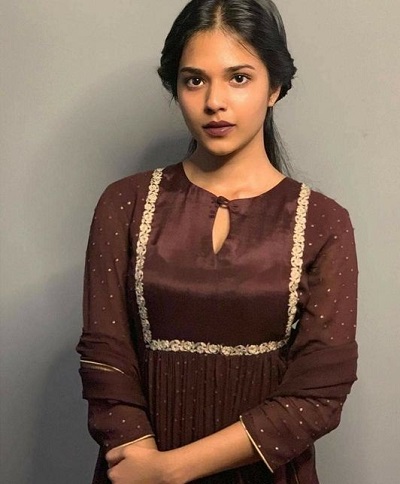 56. Gota Work Kurti Neck Design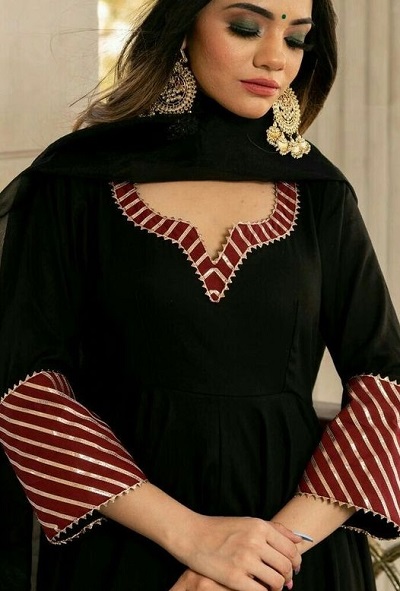 57. Pearl And Gota Patti Work Kurti Neck Design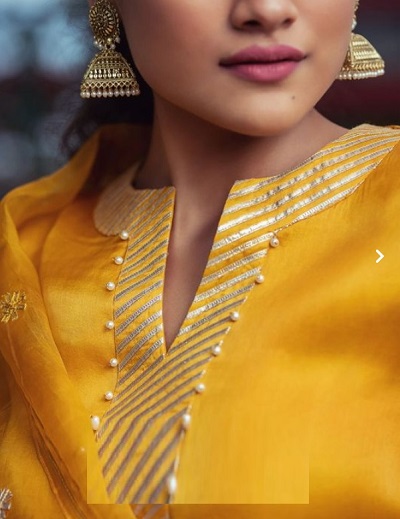 58. Multiple Keyhole Pattern Kurti Neckline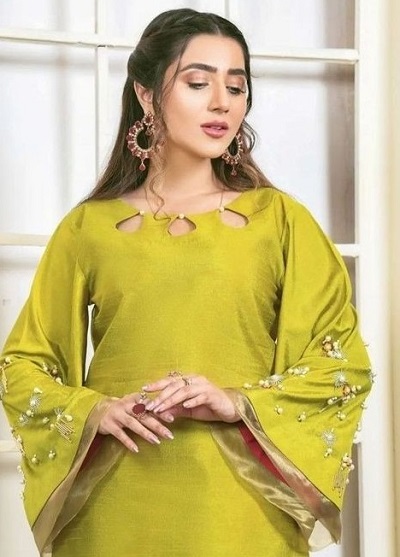 59. Stylish Kurti Neck Design