Types of Sunglasses for different face shapes
Sunglasses serves as a style factor and to protect the eyes. A stylish and trendy pair of sunglasses can make you look chic and classy. There are various types of sunglasses like round, wayfarers, cat eye etc. So let's see how to distinguish the different types of sunglasses as per the face shape. Sunglasses will protect your eyes from sun rays and add a style quotient. So, here are different types of sunglasses as per the face shapes.

Cat Eye Sunglasses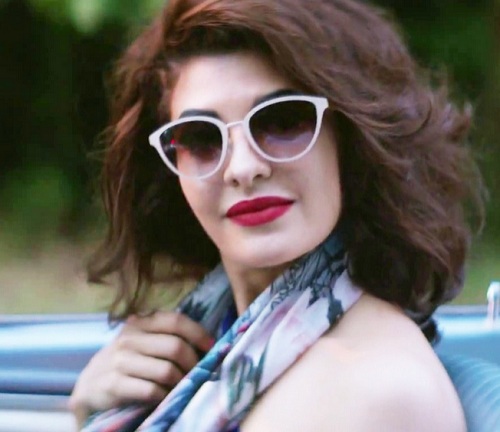 Cat eye sunglasses are slightly conical from the outer edges and gives a chic look. This type of sunglasses will look the best on the heart shaped face like we see on Deepika Padukone. The color of the frame should go with the complexion and skin tone.
Aviators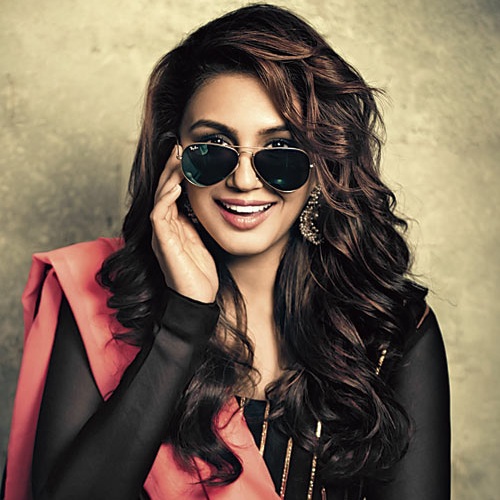 Aviators can be tried by both men and women and goes very well with all the face shapes though care should be taken while choosing the size of the aviator sunglasses as this type of sunglasses can go really mismatched when the frame size is not suitable. Aviators sunglasses in the copper, gold frames are the best to go for women with any color complexion.
Round frame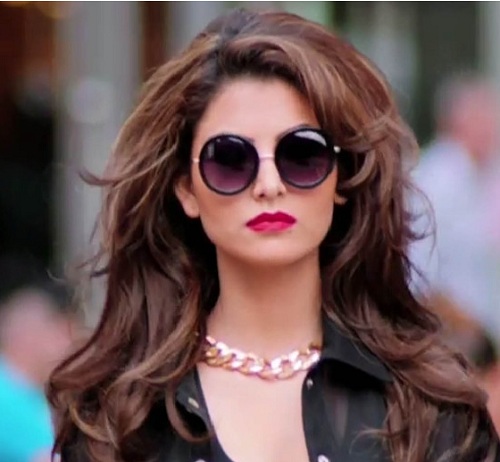 Thus type of sunglasses will look elegant on women with more angular face. Women with already round face should avoid this type of sunglasses as the frame will just add more roundness to the overall look. Oblong or triangular face can carry round frames very well. Round frames also look good on the heart shaped faces.
Square frames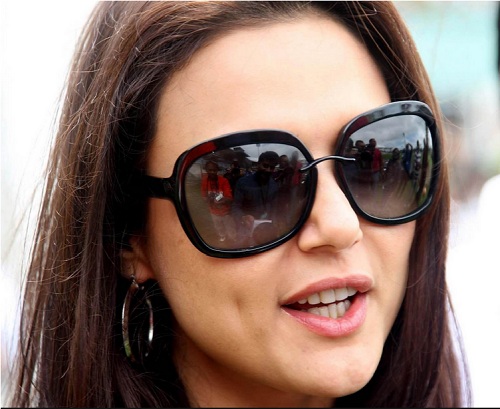 Just like round frame this type of sunglasses has squarish frames hence more suitable for the round faces. Square frame in over sized version are great to sport the current trend this year. The frames can be chosen in candy colors, white, regular black or even in the metallic finish to go with the mood. A square frame sunglasses in white will look great with the beach wear.
Wayfarers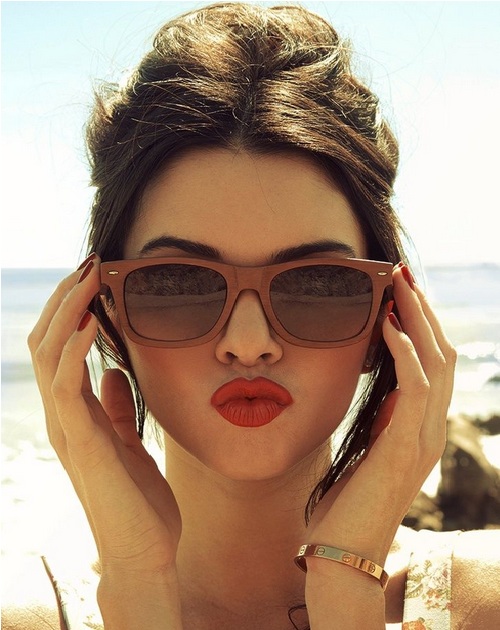 They were quite popular in the past and have now come back in fashion with a bang. Wayfarer type of sunglass look good with all the face shapes just like the aviators.