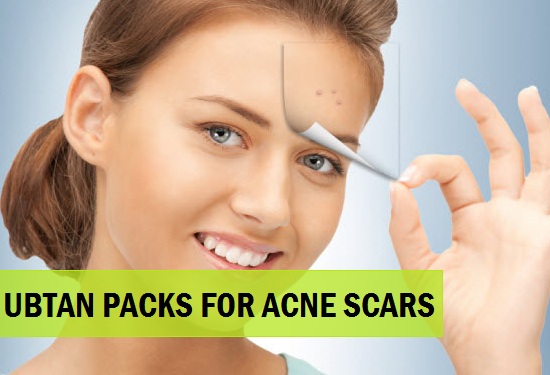 Image credit: Howtotut.com
Acne scars and marks on our face can really make us conscious. I too had several pimple marks which were dark reddish and blackish in color couple of years ago as I had a very bad acne breakout. Acne and pimples are still easy to get rid of but the marks that are left when the healing is done can be a beauty concern for so many of us.
Oily and combination skin is prone to skin problems like blackheads, pimples, acne, whiteheads etc thus first thing you should always remember is to take good care of your skin by properly cleansing it it and secondly by regular exfoliating the skin using skin polishing face scrubs.
Now, when it comes to removing the acne scars from the face. I will share this recipe of Ubtan face pack that will ensure that the marks on the skin are quickly healed and skin becomes even toned. I tried this and hopefully you too will get great results.
Homemade Ubtan Face Pack for Acne scars and Pimple Marks

Ingredients you will need.
Masoor dal powder

Sandalwood powder

Turmeric powder

Lemon juice

Milk

Neem powder
Preparation of this ubtan pack:
In a small bowl, you have to add half teaspoonful of sandalwood powder, half teaspoonful of masoor dal powder and 2 pinches of turmeric powder.

Squeeze half lemon's juice.

Add ¼ teaspoonful of neem powder and using the milk make a paste of all these ingredients.

You should keep the consistency of this facial ubtan slightly thick but to the extent that it gets spread nicely on the face.

Using your clean fingers apply this ubtan on the face to evenly cover the face.

Let it dry.

Once this ubtan pack gets dried, moist your hand with water.

Start rubbing this slowly in circular movements.

You have to be gently and do not tug or pull the skin too much.

Keep rubbing the pack so that it is removed completely then wash your face with clear water.

Pat dry the face and apply a lighter water based skin moisturizer.
Or some cucumber juice to tone the skin.
When to do:
This should be done in the evening which is considered as the best time to try a skin beauty treatment.
How often:
Try this ubtan for acne scars 2 times in a week.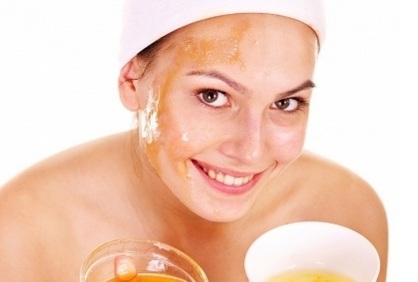 One thing, I would like to tell you, that getting neem powder at home is difficult so, I used to get Ayur neem face pack, they had this neem powder for just rupees 20-25. I used to keep that and mix with the other ingredients that I have mentioned above. If you cannot find sandalwood powder then you can leave it or use aloe vera gel to soothe your skin.
Benefits of this Ubtan Face Pack
With regular usage of this recipe this will lighten the marks, blemishes and any skin discoloration

This homemade treatment will also give you good healthy looking skin.

As this has masoor dal powder, this will gently exfoliate or scrub your face.

Scrubbing open the blocked powers and thus skin problems can be prevented to some extent.

Exfoliation of skin also lightens the marks further and skin gets even toned.
Lemon will do gentle bleaching of your skin thus you will get some skin whitening benefits as well.

Turmeric powder and neem powder has anti bacterial properties so if you still have some pimples and cane on your face then those will also be healed quickly.

In other words the bacterial infection will subside.

Sandalwood powder soothes the skin and good for all seasons and skin types.

Turmeric is also a great skin lightening ingredients which also tends to fade the marks, scars and pigmentation o the skin.