Vanesa Glam Deo Mist Review : Hey girls, I can never leave the house without my deodorants and perfume. I think smelling good is that hidden thing that may not be visible unlike the makeup that we wear but plays an important role, We can't be fully dressed to ready unless we smell good. I recently tried this Vanesa Gam deo Mist which I will be reviewing today.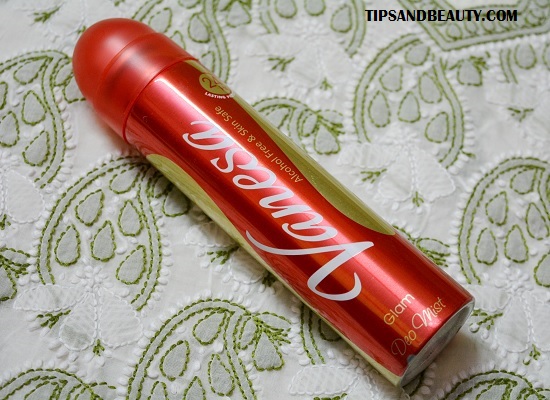 Price:  Vanesa Glam Deo Mist is for 150 rupees
Company says: Vanesa GLAM Deo Mist is for long lasting fragrance that stays with you all long day. This deodorant is the secret weapon that opens with notes of floral freesia and rose. The heart notes have the fresh aura of cedar and sandalwood while its base is enriched with caramel and vanilla. This intoxicating fragrance ensures a spray of sensuality and attraction in just a single spray. This mist is delicate, irritant free, skin friendly and alcohol free that will not irritate your skin and provides a 24 hour of lasting anti-bacterial protection. Vanesa Glam Deo Mist has been formulated with the moisturizing silicone oil. It will nourish and moisturize the delicate underarms skin for skin that is soft and smooth. Regular use of this deodorant mist will minimize the harm caused by shaving and depilatory creams so that the underarms becomes fairer, even toned.
Experience with Vanesa Glam Deo Mist
This deo comes in a reddish pink bottle which is very feminine to look at. The deo has a very enchanting rose scent with the sandalwood, cedar notes too, I liked the refreshing gentle scent that helps to uplift the mood. I also noticed that this deo mist has more of the gas that the mist. This is why when I apply this I make sure to shake it really well so that I get the mist spray and not just the air. On me, this stays for 7-8 hours and I like to reapply afterwards but the staying span is okay. The weather is getting colder, so this is okay but I would like to see how this is going to fare in summers. I liked that this is alcohol free and do not irritated the underarms skin when applied. Moreover, also has the anti bacterial property that helps to control the smell causing bacteria.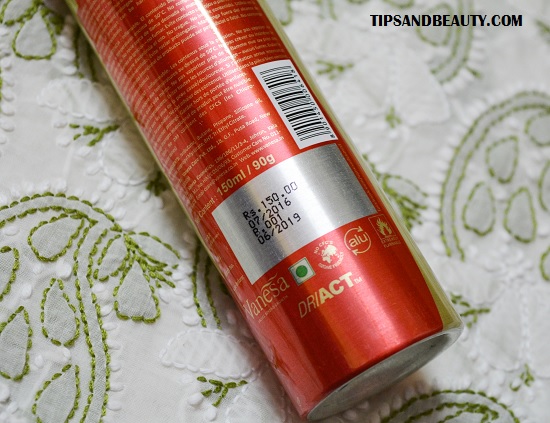 Rating: 4 out of
Vanesa Glam Deo Mist is a decent deo for everyday use that last for around 7 hours which is decent considering the weather. Shake it well before use to get more mist than air.