Vedix Hair Growth Kit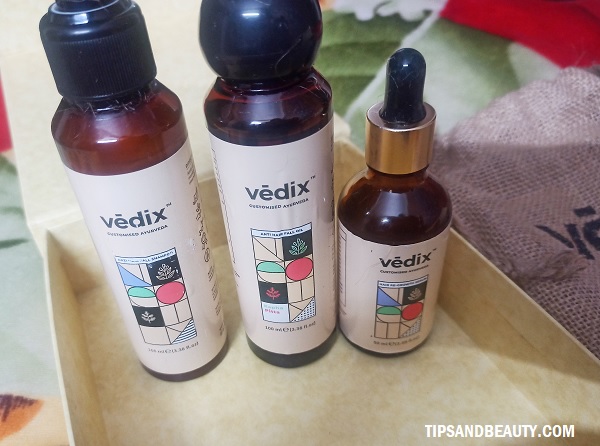 In this article, I am going to share my experience with the Vedix Anti hair fall kit. These are the customized products which are made based on your hair condition, hair issues, lifestyle, general health and other things. Actually, to get this hair care kit, you need to fill up a questionnaire or survey kind of thing that will ask you different questions about your hair, your general health etc. So, basically the kit would be customized for you accordingly. My concern was my oily and falling hair. In this kit, there are 3 products, i.e. an anti hair fall hair oil, hair regrowth serum and anti hair fall shampoo.
I have been using these products for the past three weeks and based on that I am going to share my review today.
I'll be talking about the hair serum first.
Vedix Hair Regrowth Serum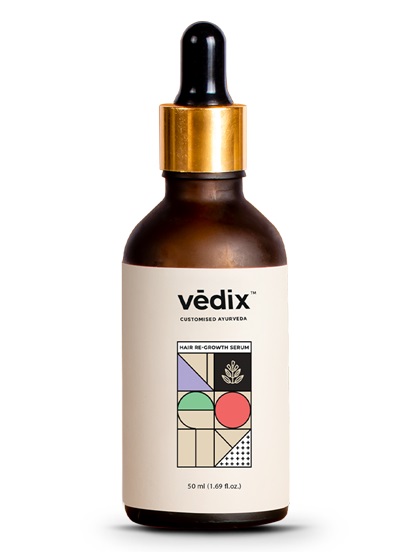 The hair serum is a very lightweight product that is more like watery consistency liquid that does not have any harsh fragrance. It is a very naturally made hair serum that sinks in the scalp really quick without leaving any residue. Generally, if you will see, the hair growth serums can weigh down your hair but it doesn't. I really like it.
This is loaded with multiple herbal ingredients that are made to put a stop on the hair fall and to promote the hair growth. The hair growth serum promotes the hair growth and helps to treat the follicles at the micro level. As it is water based, it gets quickly absorbed in the scalp. So this serum is non-greasy, as I mentioned and also comes with a dropper that makes the application very easy and quick. It maintains the scalp's pH balance, health and bouncy. I really like this serum because when I use this I do not feel my hair is getting greasy or sticky. Some of the key ingredients that are present in the hair serum are Gunja, amalaki, grapeseed, bhringraj along with few more.
How I used:
This can be applied on alternate days and at least 2 hours before going to bed and we have to leave it overnight. I would take 3 to 5 ml of the serum and using the dropper, I apply it on my scalp. Gentle 5 minute massaging is also required to get results better.
Vedix Anti Hair Fall Shampoo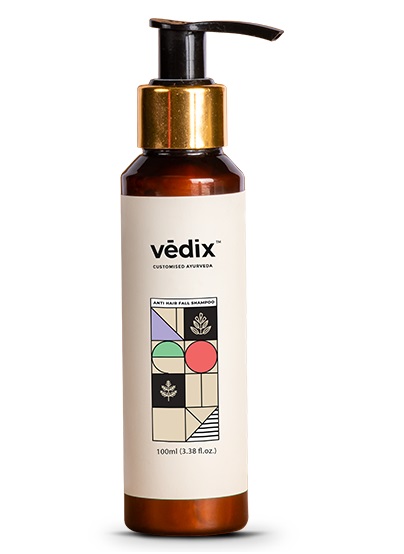 Now, we'll be talking about the anti hair fall shampoo from Vedix. The shampoo is also one of the products that I really like because it is free of harmful chemicals like sulphate from a paraben and other chemicals. It is a coconut surfactant based shampoo which does not contain any added synthetic products. The shampoo is not very thick or runny but has the medium consistency.
How I used:
To wash my entire hair, I would use around 1-2 teaspoons of this shampoo. It cleanses the pollutants, excessive oils, dust and dirt from my hair without leaving the scalp dry or greasy.
This product also maintains the pH balance, therefore your scalp feels really clean after using this. After using the shampoo, I realize that my hair feels a lot more smoother and the hair fall because of breakage has been reduced considerably because of that. Just like the hair serum the shampoo also contains product like Bhringraj, Quinoa protein, Yashtimadhu and few other natural ingredients. There is no conditioner provided because the shampoo also works as a hair conditioner as well.
Vedix Anti Hair Fall Hair Oil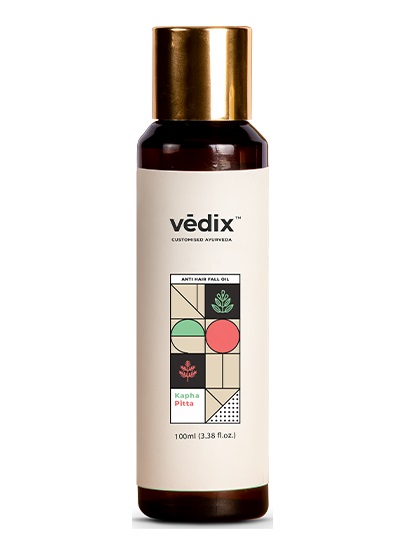 Let's talk about the Vedix anti hair fall hair oil. This hair oil contains ingredients like Karpura, Baguchi, Amalaki and more. Basically, the hair oil helps to condition the hair and improves the rough and dry texture. By promoting the hair growth, it also repairs the damage. The product stops the hair fall and also controls the premature graying. This hair oil also contains Vetiver, Lavender that helps to boost the collagen synthesis and also acts as an anti-microbial and anti-inflammatory product.  This Vedix hair oil helps to lubricate the hair follicles and when I used it before going to bed at night it really helps to make my hair stronger. Rinsing the hair oil using the Vedix shampoo is also not very difficult, because you may have noticed that when you have oiled the hair and kept it overnight, then using a good shampoo is really important otherwise the hair may get dry.
How I used:
I would take around 10 ml of this hair oil and apply it all over the scalp and whatever oil is left I would apply to the hair. I generally keep my hair oils overnight but with this, I would keep this oil two hours before washing the hair. So, on alternate days I would apply the hair serum 3 times in a week and I would shampoo my hair 2 times and 2 hours prior to shampooing, I would use this hair oil. This is my routine for the past three weeks.
Experience and Results: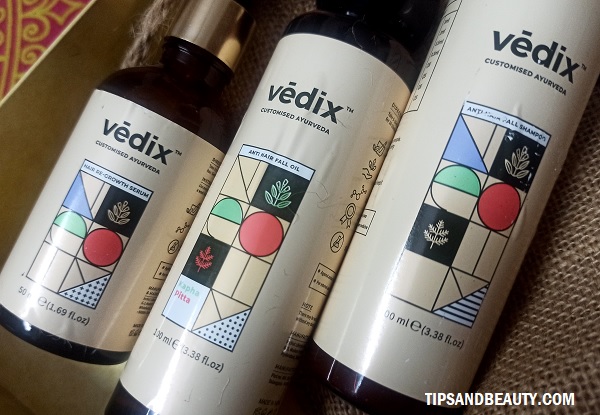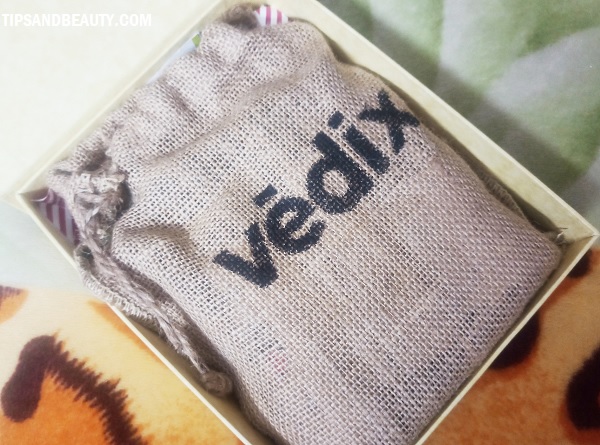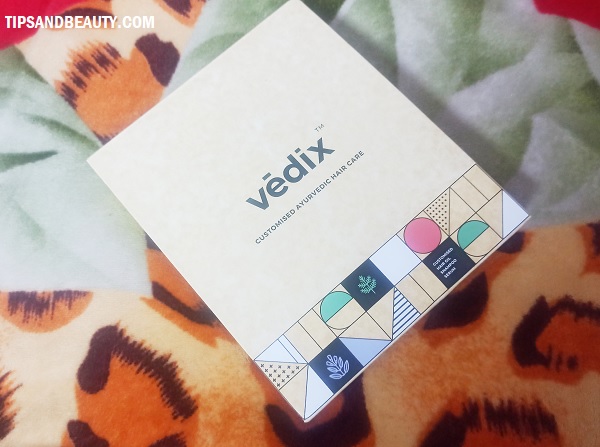 Now, based on that routine using this Vedix hair kit, my hair fall has reduced. I won't say that hair loss is drastically reduced but yes, I can see good and satisfying results and I am hoping that in future as well it would stay the same because my hair fall has stopped by a half.
That means 50% of the hair fall has been stopped which I really like, but I would also like to tell you that apart from using a good hair care kit, you also need to regularly exercise and drink lot of water and take protein rich food items because that is what I also did.
Based on that, I would really say the hair care products did work for me and hopefully, it would work for you as well.
If you wish, you too can take the hair questionnaire here and place your order on their official website. https://vedix.com/pages/vpq