Vicco Turmeric Foam Base Face Wash
I will review a newly launched product from Vicco this is Vicco turmeric cream foam base. I thought it will be a skin cream in a new version like the way earlier there was vicco Turmeric skin cream but this is actually is a face wash which has been named as Vicco turmeric cream with foam base. This claims to clear, pimples, blackheads whiteheads and other skin problems.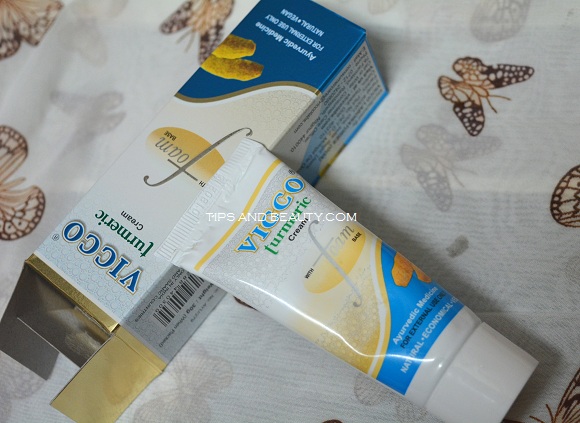 Price of Vicco turmeric cream with foam base: It is for 49 Rupees for the smallest pack.
Ingredients: Extracts of turmeric, Linn Rhizome powder, Excipients q.s (in foam base)
How to use vicco turmeric cfream with foam base: Take pea sized amount. Splash the face with water and rub the foam face wash on the face. Cleanse for 1 minute then rinse with water.
Experience with Vicco turmeric cream with foam base face wash

This Vicco turmeric face wash comes in a small tube that we have seen in many other products. The tube is small hence can be carried in a bag. Foam based face washes are ideal for cleansing the oily skin as they take care of the deep set impurities can keep the skin problem free. This product smells like a deodorant. It has very good smell but too much of that. The face wash is a light brownish colored gel like face wash which when rubbed on the face along with some water give foamy lather which helps to get rid of the skin oiliness and grease. It takes off the makeup as well and I have removed waterproof eyeliner with this though mascara was hard to remove from this. Once I splash water to the face, it instantly gets washed off leaving no residue of face wash. Which means it get rinsed very quick from the face. [ Clean & clear pimple clearing face wash with neem ]
This Vicco turmeric cream face wash can be used by men and boys too to keep their skin clean. Boys too suffer from skin problems like blackheads, acne pimples etc that is why they can also try this. I have used this for the past one week and it has shown good results. After the wash the skin doesn't feel dry or stretchy though as it is a foam face wash, this is not suitable for dry skin.
See: Fair and Lovely BB cream Review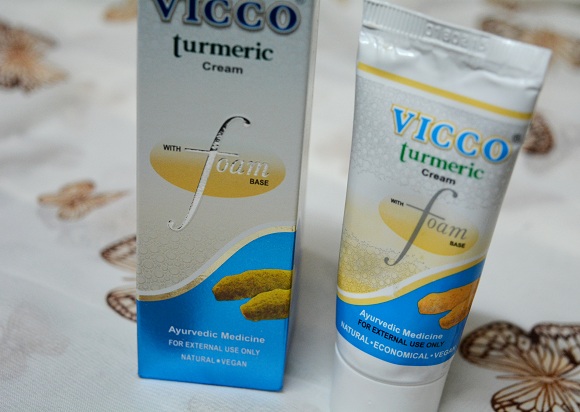 Vicco cream with foam base keeps the skin clean and good as a face cleanser but don't expect a lot more like pimple removal etc as it can keep the skin clean or take the impurities away but if you do not take care of the skin afterwards like using skin creams that can block the pores or not exfoliating the skin well then this products alone cannot give you good skin. I also like to use Nufeel facial spray to keep the oils away.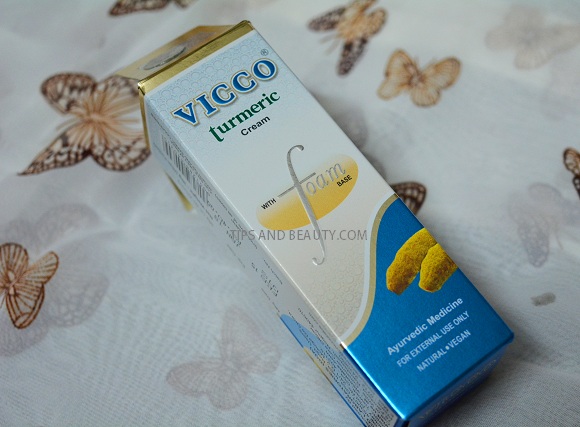 In short, vicco turmeric foam base is a good cleanser for very cheap price. I wish the smell could be less.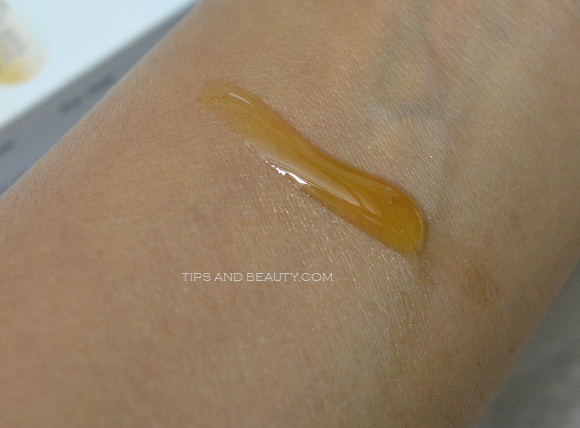 Pros of Vicco turmeric cream with foam base
Good packaging is easy to use and inexpensive
Lathers well to form foamy lathers
Cleanses the skin well for a squeaky clean feel
Helps minimize the whiteheads, blackheads and skin problems
Cons of Vicco turmeric cream with foam base
Too much fragrance
Not for dry skin
Rating: 4 out for 5
Vicco turmeric cream with foam base is a good face wash for oily to normal skin who face skin problems like blackheads, acne etc. It helps keep the skin clean by getting rid of the oils, dirt, trapped impurities etc. It is very inexpensive and can be used by both men and women.