VLCC Pearl Facial Kit review, Price and step by step procedure to use this kit at home

Hi everyone! Gold, silver, pearl and diamond facial are very popular and we love to go for them when we have to attend a party, wedding or any festival. Facials for we girls are like a ritual that can clean up the skin and give us a toned and beautiful glowing skin.
This is why we go to beauty parlours to get facials done. But these days, as most of us are really busy with kids, work etc we cannot go to parlor. Moreover that can be quite costly, so in such situations, home facials are best to do. VLCC facial kits are very popular. This is why I like to use them.
I got this Pearl facial kit from VLCC which was a single time usage kit but I got one extra facial session of this VLCC pearl facial kit as free inside this pack. So, how this VLCC pearl facial kit works and how to use this. Let's read on this review of mine.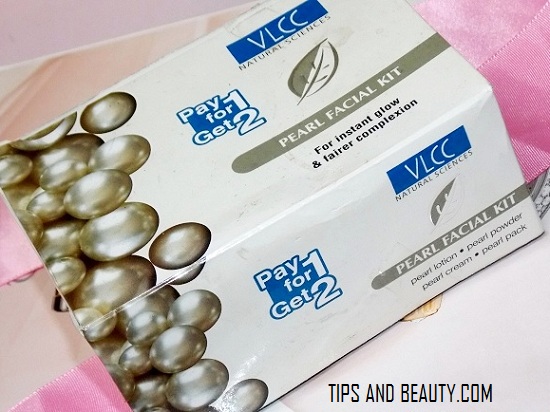 Price of VLCC pearl facial kit: This kit is for 220 rupees with an extra session inside. Currently they are giving face wash for free I think. You can also see: Best fruit facial kit in India for glowing face
Brand claims: This VLCC pearl facial kit has the essence and radiance of pearls which gives a polished look. Enriched with the natural ingredients this kit is good to be used for a clean rejuvenated skin.

Read: Best VLCC products in India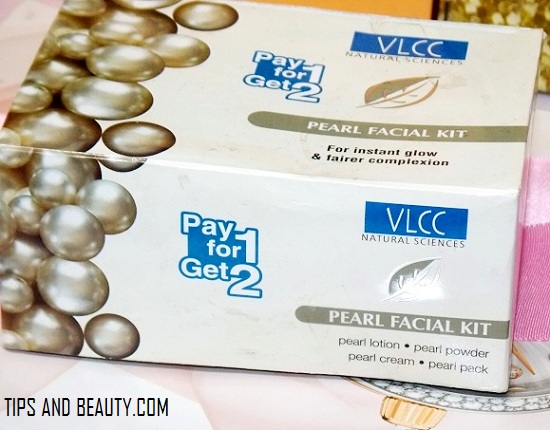 Experience with VLCC pearl facial kit
This facial kit comes in a white carton which has 4 sachets inside. These 4 packets are for the 4 steps of facials. So, what this kit contain. This pearl facial kit has:
Pearl Lotion: This cleanses the skin and is used to declog the clogged skin pores
Pearl Powder: Pearl powder has been used as a face scrub which takes off the dead flaky skin
Pearl Cream: This cream nourishes and moisturizes the skin
Pearl Pack: This gives the skin firmness and good for even out uneven skin complexion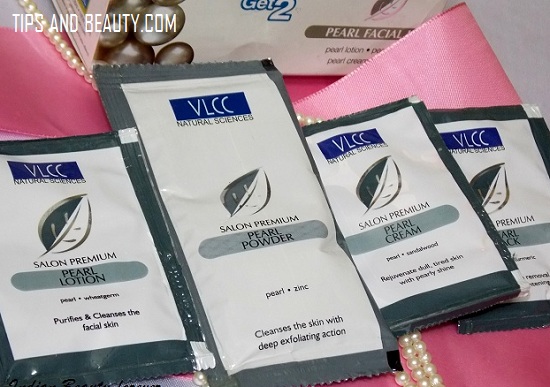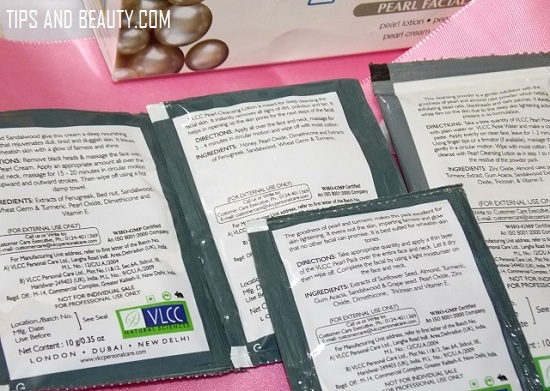 How to use this VLCC pearl facial kit step by step
Step 1: Face Cleansing with Pearl lotion:
First of all, I will tie all my hair in a bun and apply a head band so that the tiny hairs should not come on the face.

Then as the first steps says. I will use the pearl cleanser. This reminds me of the ponds pearl gel face wash.

I will cut open the sachet of the pearl lotion and take all of it on my palms. There is a mild smell in this pearl lotion.

Then I gently apply that on my face. I will move this lotion on the face and neck like I am massaging my face with it.

This actually helps in deeply cleanse the skin.

I will rub this on the face for 2-3 minutes. Then I will take a face towel and wipe this pearl lotion cleanser off the face.
Step 2 Face scrubbing with Pearl powder:
Then I will take some of the pearl powder in my palm and add some water.

I will make a paste with this pearl powder.

I will wet my face and gently apply this scrub with my finger.

I will rub over the forehead, nose, cheeks and chin. My chin and nose are oilier than the rest of my face so, I will rub this for longer over there.

This entire scrubbing step should be done for 2-3 minutes only. If you will do it more than the skin can get rashes or get red, especially when your skin is oily.

After the scrubbing with this, I will then wash the face with clean water and pat dry with a clean towel.
Step 3 Face Massaging with Pearl Cream
Facial massaging is the most important step in any facial so this should be done with care.

Wet your face with clean water and then taking the pearl cream apply that on the forehead, nose, chin, cheeks and some on the neck area.

You should take all the cream that is there in the sachet.

To massage the face, k

eep moving the fingers over the face like on forehead, cheeks, etc.

I am sure you know how to massage the face. You have to massage the face for full 10 minutes.

You can watch TV and then keep massaging. You won't even realize when 10 minutes passes. This is what I do. :)

After that if some cream is there then wipe it off the face with a towel.
Step 4 Applying the Pearl face pack
This pearl pack is a very thick pack so you can take that put in a bowl.

And then dilute this with some milk.

Now you can apply the pearl pack and let it get dry for 20 minutes.

After that rinse the face and remove the pearl pack.
This finishes off your pearl facial at home. You can also try a gold or diamond bleaching cream before doing the facial if you want. This is how this VLCC pearl facial kit products look.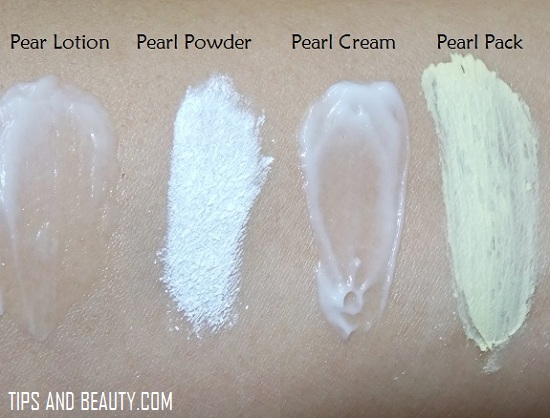 Results for VLCC pearl facial kit
After using this VLCC pearl facial kit, I have seen that my looks brighter and toned.
The oiliness is not there and skin looks cleaner than it was
Even if my face is oily I can feel that the skin is supple and line lines that we have are less visible as this moisturizes the skin.
There was a subtle glow on the face as well. The glow lasted for 2-3 days in my case. It can be more or less in your case. This totally depends from person to person.
What I did not like about the VLCC pearl facial kit
I wished the pearl powder scrub should have been cream instead of powder and that felt more like that of the chalk powder
The pearl pack was very thick. I don't know of that was with my pack only or with very pack. So that should have been a bit medium in consistency.
Rating for this pearl face kit: 3.5
VLCC pearl facial kit is a decent kit that one can use 1-2 days before a party, wedding or event so that the skin feels softer and appear glowing on that day. But the glow does not last longer. Rest depends on every skin. As I got 2 sachets for each session so that way one facial cost me 100 rupees so that was okay with me for that price. I have more of VLCC facial kits which I will be reviewing soon girls, so stay tuned to Tips and Beauty to get your daily dose of articles that helps you in getting beautiful. :)