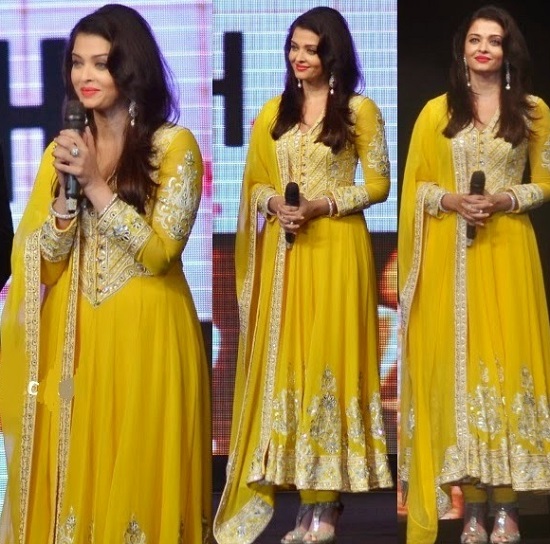 Anarkali Suits are not new but yes, the attention that they have gained recently is new. Do you like wearing anarkali suits girls? I like anarkali dresses a lot since they are the perfect amalgamation of Indian tradition and modern designs. This ethnic wear is amazing when it comes to suiting any body type. I mean to say that if your body type is slim or heavy there is a type of anarkali suit made for you. This rarely happens with the regular suits.
Wardrobe Essentials for every Indian Girl: Anarkali
This attire can be worn by women of all ages and looks graceful too. Whether you are heading for a cocktail party or a sangeet or mehendi ceremony, you can easily don them and look pretty. One's wardrobe is incomplete without an anarkali suit. Anarkalis can be floor length or short till knees, it depends on your tastes and design. Moreover, they will help you look slimmer. Don't stick just to the suits you can try anarkali kurtas. They look really stylish and can be worn even with jeans for a fusion of Indian and western.
You can try anarkali in cotton or chanderi material or if you have beautiful slim figure then you can try fabrics like georgette or satin or chiffon. You can find silk, cotton, georgette, chiffon, velvet, crepe, net, brasso and chanderi anarkali suits in semi stitched, unstitched and stitched forms with embroidery, sequins, brocades, threads, zari, prints and patches. The right selection when help you to hide you insecurities and help you feel like a million bucks!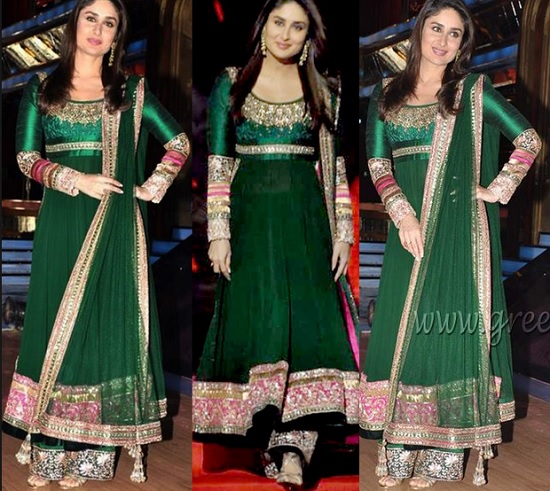 I like how our Bollywood divas style anarkalis according to their personas and looks. I like Aishwarya and Deepika a lot when they wear anarkali suits. Even Deepika wore anarkali kurta with jeans in a lot of her movies. That really started a trend that every college girl couldn't wait to emulate.
Types of Anarkali Suits
Anarakli suits are categorized according to various patterns and designs. There can be styles that are made with high low pattern, floor length, Bollywood style, lehenga style etc. So, let's see which are the various types of anarkali suits and dresses we have.
Jacket style: Jacket style anarkali looks good as the jacket look classy and elegant. It can be worn for parties and events.
Cape style Anarkali dress: Cape style suits women with thin shoulders as they gives a frame to the body. Such style looks gorgeous as they look great on the fashionistas. Cape style can also be made with floor length dresses. 
High Low pattern: High low pattern look good on tall girls. In fact, short girls can also try to give an illusion of height. The high low pattern is made with anarkalis that has lots of ghera and panels. 
Floor length: Floor length is an ideal choice to look like a diva. Bollywood actresses have loved this pattern as they look royal and oh so regal and stylish.
Lehenga style: Lehenga style anarkali will look royal. the top part is of net that shows the midriff. There is a lehenga at the bottom and a choli. So, it looks like a floor length anarkali but it also gives a feel of the traditional lehengas. 
Choli cut: This style do not have the panels coming from the top part but  they have a choli like pattern at the bust areas and the gheras at the waist gives a frock like appearance.
We too can try anarkalis with various styling like with churidars, palazzo, jeans etc. The styling is your choice dearies but the important thing is that we girls need to have at least one anarkali dress in our wardrobe. Don't stick to just one style- experiment with colours and lengths to find the anarkalis that will make you look and feel fab on any occasion.