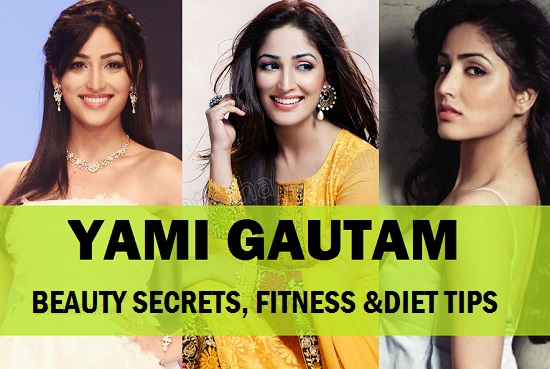 Yami Gautam Beauty secrets, Diet and Fitness tips: Yami Gautam is a stunning beauty who became popular in Indian cinema by giving some decent hits to the industry. From commercials to different religion movies in Tamil, Kannada, Punjabi and Hindi. Today Yami is amongst the well known actresses in Indian film industry. Her ravishing looks and glamorous fit body made many guys fall on her attractive outlook. She began her career in 2010 in her debut movie "Vicky Donor" which transformed her whole life in the way of professionalism. She even acted in TV serials before signing films.
This young and talented lady did her schooling and graduated in the field of Law honors.  Later she desired to become an IAS but destiny was meant to alter her career plans and now we know how fortune it was. That big fan following and long lasting impact on theatres, Yami Gautam has made all proud and gratified. The reason behind this stardom and love is none other than her self confidence, trust and tough work that served her to accomplish success. Yami is a big reading lover and she also likes to listen music, watching movies and exploring new places.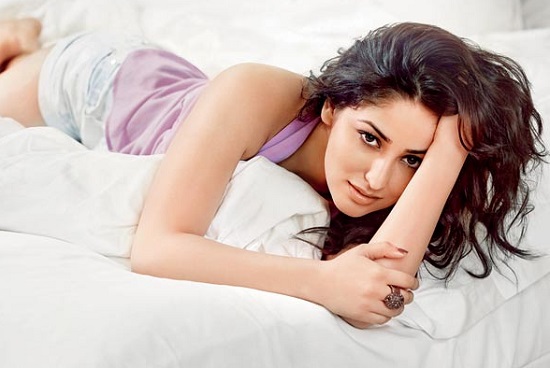 Yami Gautam Beauty secrets
Yami Gautam is very conscious about her skin and beauty. For the purpose, she follows a regular skin care routine to keep her skin look flawless and glowing.
She prioritizes herbal and Ayurvedic products which are not harmful to the skin and give results in a definite time.
Brands like Maybelline, MAC, Body shop and Ayurveda are her favorites.
Yami never leaves home without a sunscreen, cell phone, charger, perfume and glasses.
She loves to shop from Paris and London.
Her taste in makeup is purely nude and light. Dark makeup is not the choice of Yami.
To look beautiful and youthful, To improve the sleeping schedule, Yami takes enough sleep for 8 hours a day.
For magazines and page covers, Yami prefers different hairstyles and highlighting makeup.
She also believes in home made remedies for quick solution of acne, blemishes and dryness.
Yami Gautam Diet plans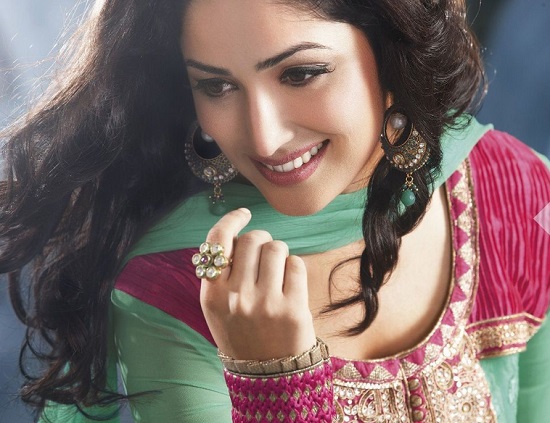 The fit and seductive actress has major body goals. To look outstanding and healthy of the town, Yami follows a rigid diet schedule which makes her look more ravishing and sensational. You want to know her diet secrets?? Then keep reading my dear… J
In the morning: she eats omelette and bread toast with a glass of juice or skimmed milk
In mid time: she likes to intake dry fruits like almonds, walnuts and pistachios.
At lunch time: Yami eats cereals with a mix of veggies, chappati and steamed rice.
In evening: a cup of green tea with 2 whole wheat sugar free biscuits.
At dinner: fish with rice and chappati with some dal and curd.

She avoids eating sugary and oily foods like fries, cookies, cakes etc.
Yami Gautam Fitness tips
Yami Gautam has a sleek and lean body, due to her good immune system and high metabolic rates. This upper hot actress does many workouts to maintain that sexy figure. In an interview Yami has suggested various fitness tricks to her fans to stay fit and healthy. To gain its benefit, keep reading guys!!..
Hit in the gym early in the morning and start your regular workout sessions with a warm up

Cardiovascular exercises like jogging, running, sit ups and squats are the best way to reduce belly fat

Do certain weight trainings that make your body muscular and toned.

Yoga and meditation is the ultimate source of releasing tension, anxiety and depression.

Drink enough water to sustain energy and stay hydrated all day long.