Za Perfect Fit Liquid Foundation OC30 India Review Price Swatches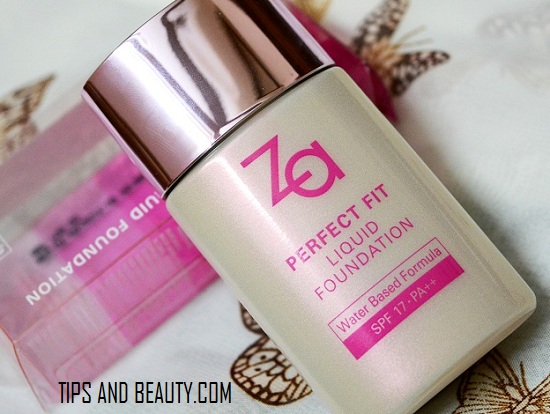 Hi Girls!! How are you? I will review another product from Za. I have personally loved this brand as they make some very good products. I will share this Za Perfect Fit Liquid Foundation OC30 Review this has been recently launched in India. I have already done this review on my first blog but as all of you ladies may not be aware about. And also it is such a good product for oily skin that I really wanted to share this on Tips and Beauty.com as well. Okay so, Za has already introduced a liquid foundation. This is another version called Za Perfect Fit Liquid Foundation. The best thing is that this is water based and very light weight. If you have oily skin, I am sure you will understand how much we need a good water based foundation in our lives. :)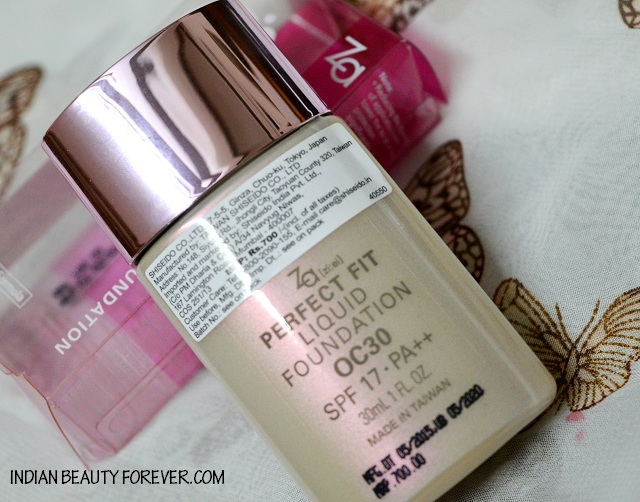 Okay so, lets start the review of Za perfect fit liquid foundation.
Price of Za Perfect Fit Liquid Foundation: This Za liquid foundation is for rupees 700 for a 30 ml bottle with very commendable shelf life of 5 years. Gosh!! I so wish that all the make up products in my stash should have that much of shelf life. As I have so much makeup and I really don't want them to get expire even before I can use them. I am more than happy to give them to my cousins then.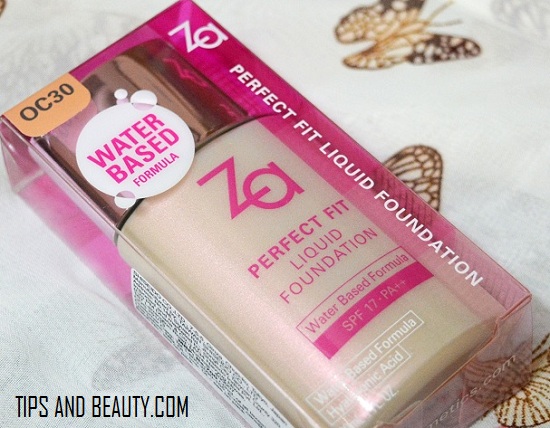 Experience with Za Perfect Fit Liquid Foundation
This za foundation is packaged in a small light weight tube with a silver cap. I wish the cap would have been tighter as it can open if I keep that in my bag. This foundation is very runny. I mean this has a water like consistency which is very light. When I try to blend it feels like a satiny power. Such a beautiful feel it gives. This is why if I take just a drop of it. It wont feel heavy on the face and fills the pores on the skin flawlessly. This is available in Indiain 6 shades. I have this OC30 which is a perfect shade for someone who is fair to wheatish in India.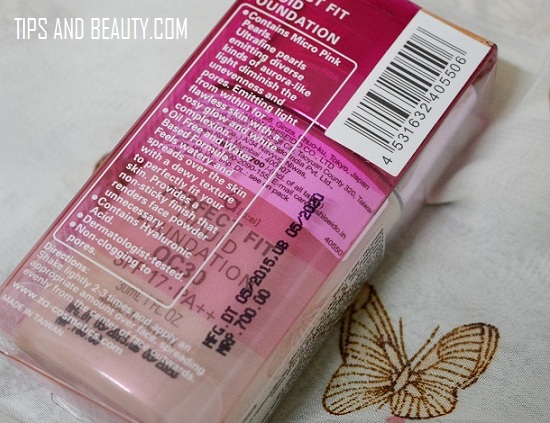 This is also said to have Vitamin E and hyaluronic acid which makes the skin even tones and hydrated. This is 100 % oil free, That is great. So, no blocked pores even if I wear this the entire day. But that doesn't mean beauties that we should sleep with the make up on that's a bad beauty habit that we should say good bye right from now. :)

How I use this Za perfect fit liquid foundation:
I will take just a drop and half and then dot this all over the face. Then will either blend this with my finger or with a flat top brush. And I am done. This is so easy to use.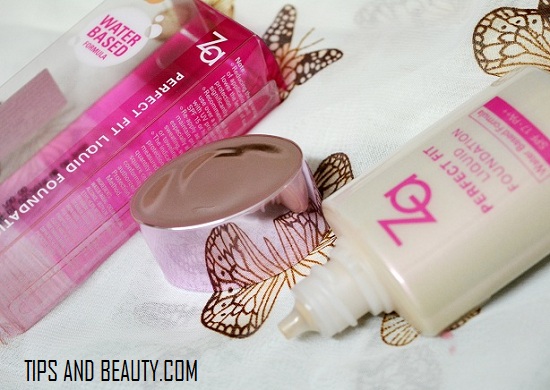 Results: This Za liquid foundation makes the pores fill easier as the formula is very thin which will seep in the pores on the face easily. My skin looks better than before and brighter. I don't apply too much, but just to check, I applied some more to get some more coverage but still it did not feel heavy. I like a single layer only. So that my skin should look like skin not cakey which looks made up.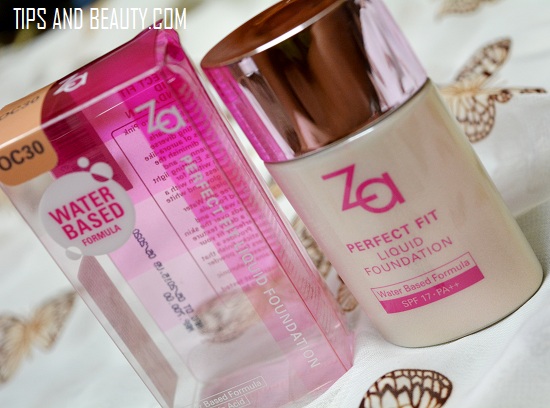 If some of you feel that this s not moisturizing for you then you can apply a light moisturiser then use this on your face. This can also be used on the eyelids as a lid primer or to give your eyelids an even toned look. Like I have some redness on the eyelids so this can help to hide that.
Staying span: This Za perfect fit liquid foundation stays the entire day on me and when I sweat this will not come down along with the sweat. I mean this is not water proof completely but does decent when sweat comes. I just dab the face with a tissue or just dab the sweat off. This consists SPF 17 so, good for day time.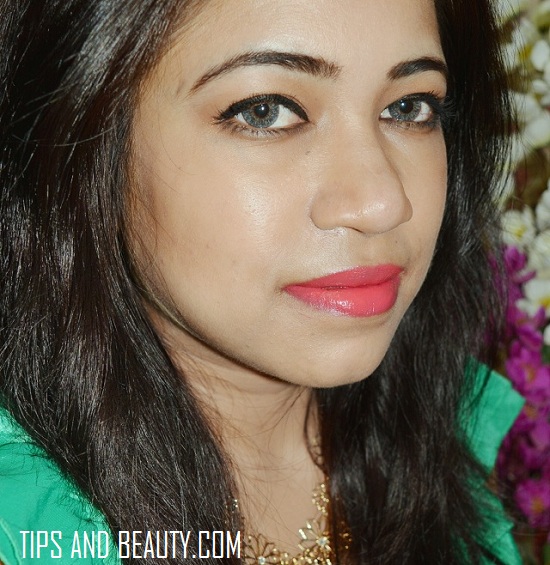 I like this for everyday use and I think this Za liquid foundation bottle will last for around 2 months for me as I need just a drop. Rest depends from person to person and how much one likes to use.
Good about Za perfect fit liquid foundation
Price is affordable and as little bit if fine, so it will last long.
Blends very nicely
Do not have any fragrance
Very light on the skin and doesn't feel heavy even when it is layered
Gives sheer to medium coverage which can be further builded
Mix with your moisturizer for BB cream like effect and glow
Gives a matte finish on the skin but with slight glow
No dewiness of greasiness
Water based formula hence, good for oily to acne prone skin
Not so good about Za perfect fit liquid foundation
Availability is a problem currently as not every state has Za stores but online you can buy from Nykaa.com
This is not waterproof or sweat-proof but will still fares good.
The cap could have been a bit tighter.
Rating for Za Perfect Fit Liquid Foundation: 4 out of 5
Za Perfect Fit Liquid Foundation is water based, light weight very affordable foundation that will suit oily to normal skin really well. As the formula is not extremely greasy for dry skin, it can also use this by using moisturiser before applying this. This gives sheer to medium coverage without feeling heavy or greasy on the face. Fills up the pores on the face well for a flawless skin. I liked it.